We will be closed from January 17 to February 2, 2017. We will repopen on February 3. Thanks!
Welcome
Come by Beth's to enjoy some local deliciousness, hometown baking, and a bit of history. We specialize in Scones, Pastries, Muffins, Breads, Cookies, Salads, Quiches, Wraps, Soups & Sandwiches, Fabulous Cakes, Wedding Cakes, Coffee & Tea, Catering & Take Out.

Beth's Bakery & Cafe
Tripadvisor ranks us as one of the best restaurants in Sandwich
We've been featured in many news articles, television programs, and even a nationwide commercial. Come by and find out what makes us so good!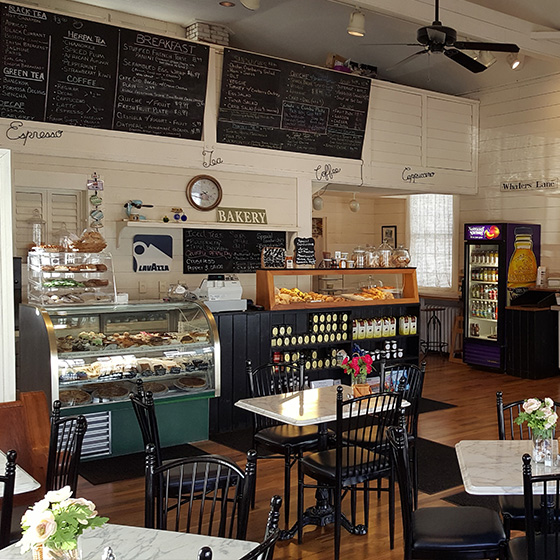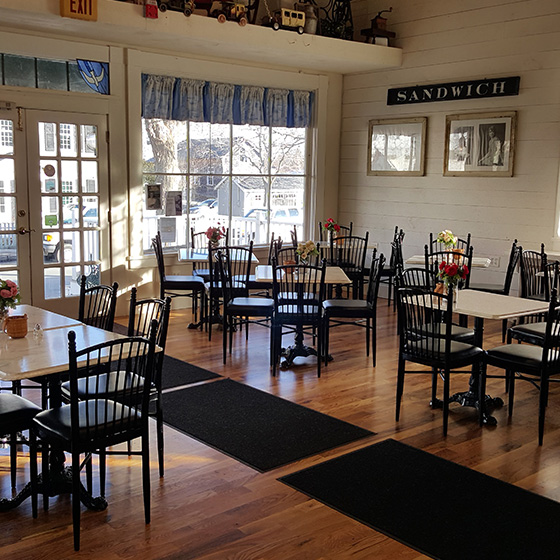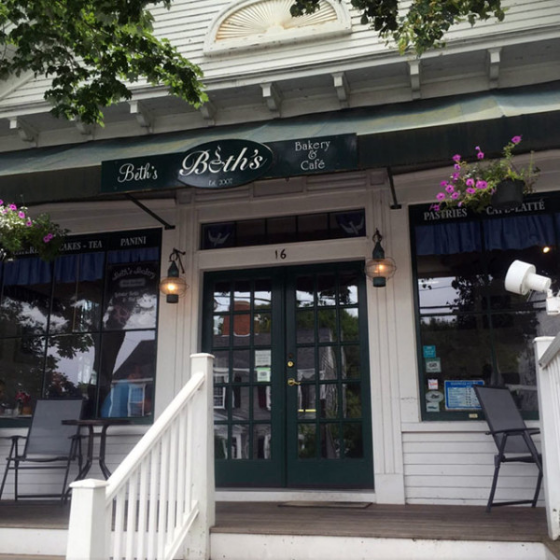 The history of our restaurant
Our building was originally built as a Puritan Church nearly 175 years ago. The Church existed for about 15 years and was then sold and converted into a hardware store for nearly 50 years. Corpus Christi Church then used it for religious instruction and many community events including a USO Hall! In 1992, the building was sold to the Maddens who did a terrific job rehabilitating it. They retailed specialty items and antiques. And now, since 2007, Beth's Bakery & Café.