From Our Bakery
Come browse our pastry case and choose your treat… We promise you will not be disappointed! Everything is baked fresh here and is of the highest quality. Not hungry anymore? No problem! Why not take something home? With a wide variety of Scones, Pastries, Muffins, Breads, and Cookies, your family will love you!
Cake Flavors
White, Vanilla, Chocolate, Spice, Lemon, Butter. Carrot $5.00 extra
Cake Fillings
Apricot, Raspberry, Maple or Mocha.
Chocolate Ganache, Chocolate or Raspberry Mousse, Fresh Cream, Lemon Curd, Fresh Fruit or Pistachio $5.00 extra
Cake Icings
Vanilla/Almond, Lemon, Chocolate Ganache, Maple or Whipped Chocolate
Fresh Cream, Cream Cheese $5.00 extra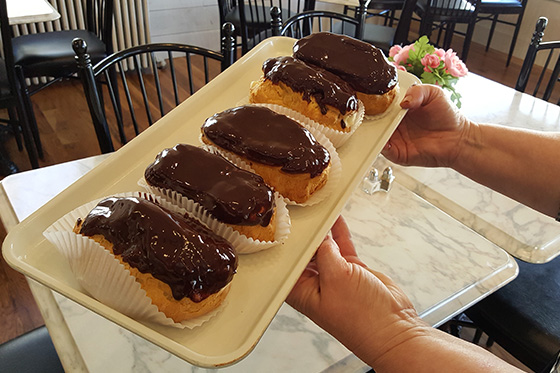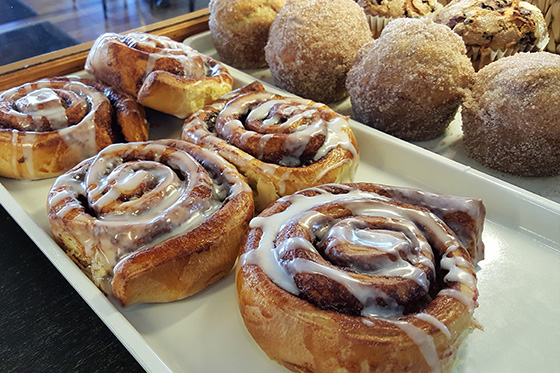 Size

Servings

Price

Torte'

6″

6 to 8

$15.00

$20.00

8″

10 to 12

$25.00

$30.00

10″

16 to 20

$40.00

$50.00

12″

20 to 26

$60.00

N/A

Half sheet single layer $50.00
Half sheet double layer $100.00
Wedding Cakes
Pricing will vary depending on the complexity of styles & flavors. We deliver to the upper Cape Area for a small fee. Please call for an appointment with the Pastry Chef.
All offerings and pricing subject to change.